---
The SHUKLA Anterior Hip Universal Hip Implant Extraction System is designed for the removal of hip stems using the direct anterior approach during revision surgeries. The system consists of a variety of instrumentation geared towards the universal removal of varying designs of hip stems.
Strike Plate Frame and Mallet combo makes extraction simple, effective, and fast.
Extraction force remains inline with the implant. This greatly reduces the side-load of the force, reducing the risk of fractures.
Ability to remove a universal range of hip stems with a trunnion.
Femoral Head Punch quickly removes the femoral head component off the hip stem thanks to its unique angle and ergonomic silicone grip.
Avoids the need to perform an osteotomy.
Modular T-Handle easily connects to the Strike Plate Frame allowing for controlled extraction no matter the angle.
---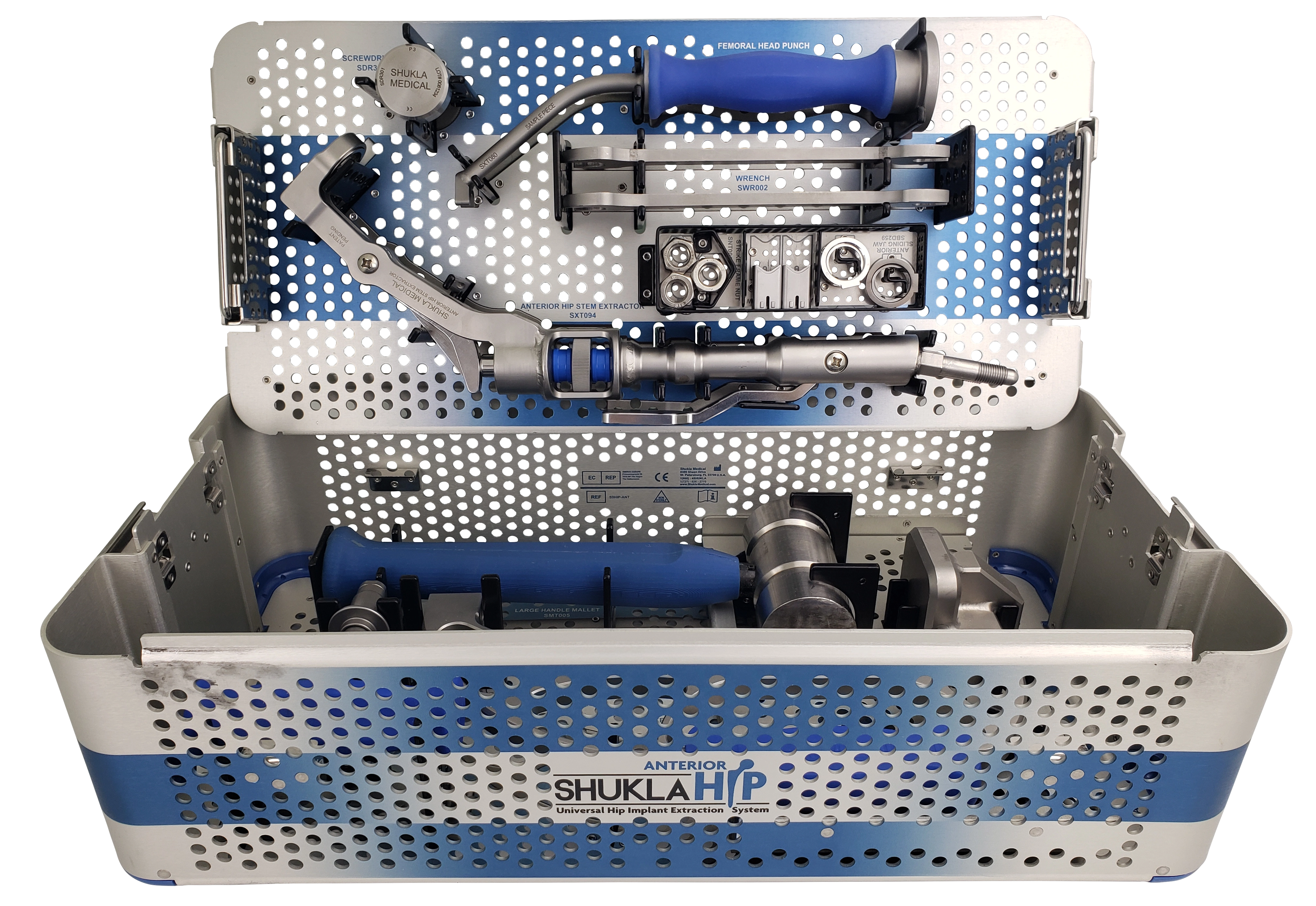 ---
---
---
Product Guide: SHUKLA Anterior Hip (S9HIP-ANT)
Surgical Technique Guide: SHUKLA Anterior Hip (S9HIP-ANT)
Shukla Medical Limited Warranty
Cleaning and Sterilization: Instructions