---
The SHUKLA Universal Vise Grip is designed for use during revision procedures to remove IM nail implants, knee implants, hip implants, pins, k-wires, nuts, spine rods, staples, and screws. It is designed to be used in multiple types of revision surgeries, instead of a single type as is the case with most other SHUKLA Medical products.
Ability to remove a wide range of implants, pins, k-wires, nuts, spine rods, screws, and more.
20 different jaws to configure the Vise Grip Extractor for any scenario.
Perpendicular Hub allows for the use of extraction options while gripping perpendicular to the implant or object.
Strike Plate applies extraction force in line with the object to be extracted. Its octahedral design allows it to be positioned in the direction best accessible to the surgeon at any point.
---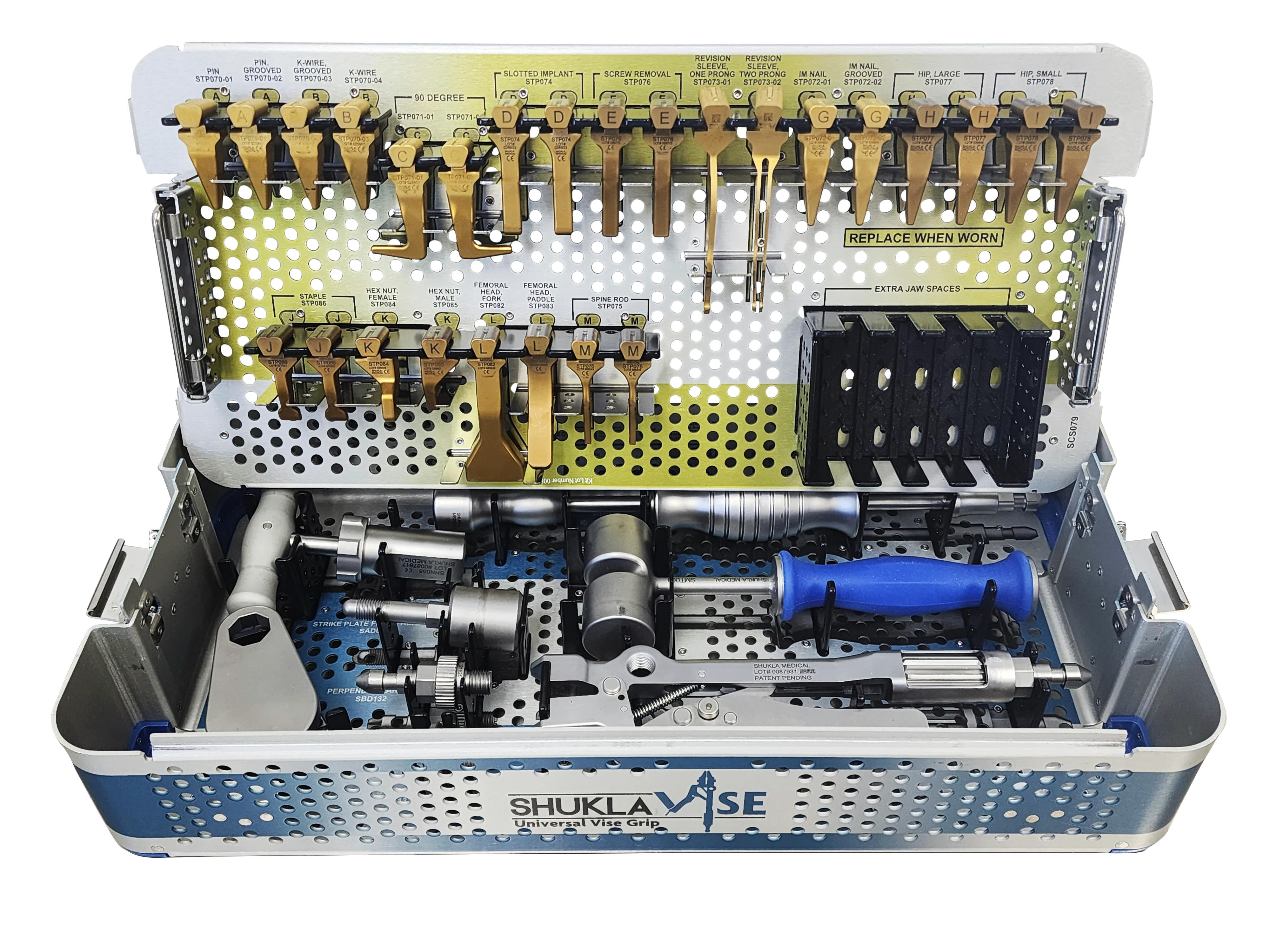 ---
---
Product Guide: SHUKLA Vise (S9VISE)
Surgical Technique Guide: SHUKLA Vise (S9VISE)
Shukla Medical Limited Warranty
Cleaning and Sterilization: Instructions