---
The SHUKLA Cup Universal Acetabular Cup Extraction System is designed for the removal of acetabular cups during hip revision surgeries. The system contains a universal range of blades and a variety of instrumentation designed for the rapid extraction of acetabular cups while minimizing bone loss.
Universal range of blades and instrumentation for the extraction of acetabular cups.
Centering Balls and Centering Bobs are used to center the Cup Handle so that the blades properly go around the acetabular cup.
Starter Blades are used to make the initial cut into the bone around the acetabular cup while the Finisher Blades are used to complete the cut.
The Cup Handle provides surgeons with multiple strike surfaces and complete control over how and where cuts into the bone are made.
---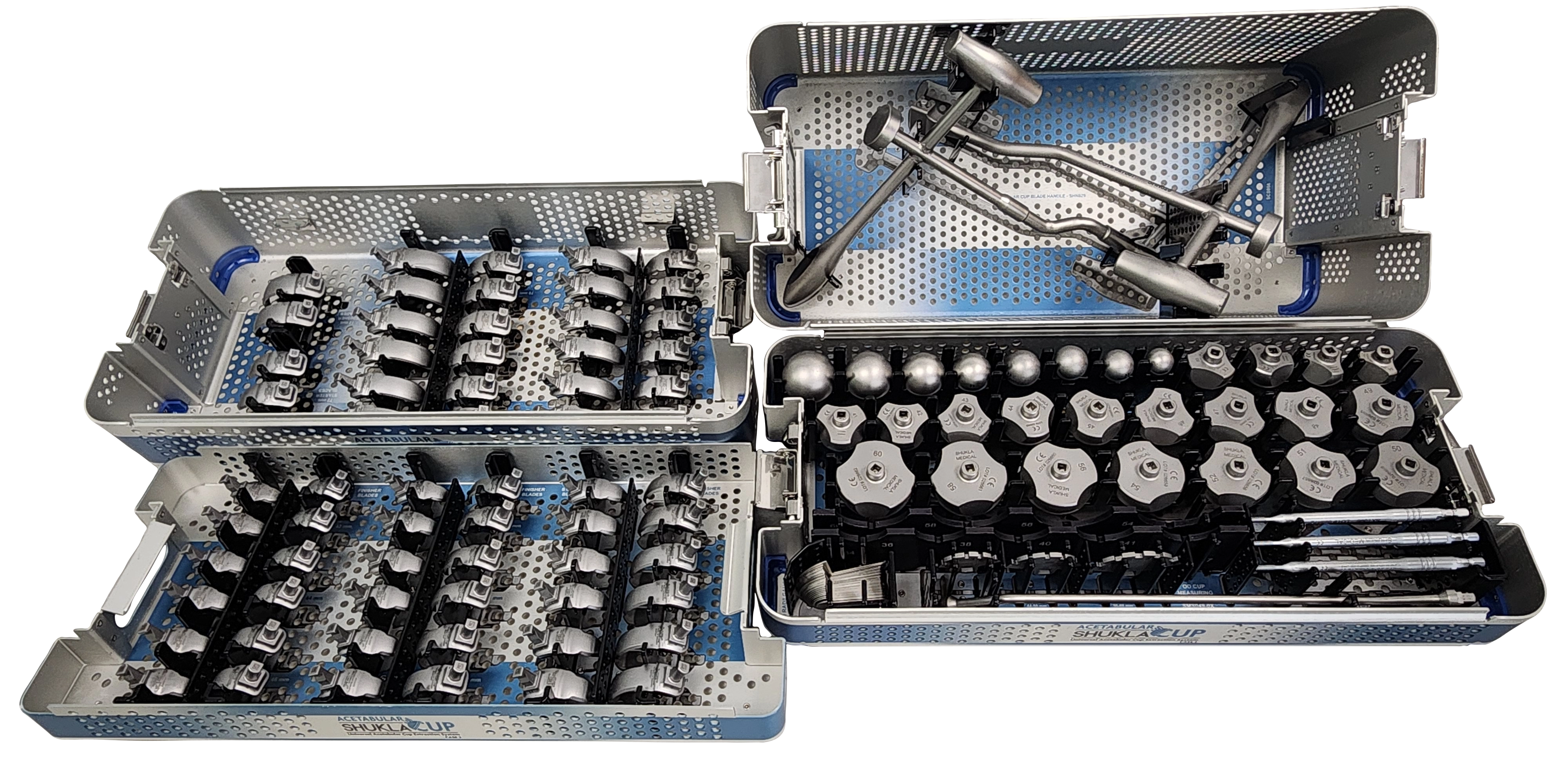 ---
---
Product Guide: SHUKLA Cup (S9CUP)
Surgical Technique Guide: SHUKLA Cup (S9CUP)
Shukla Medical Limited Warranty
Cleaning and Sterilization: Instructions